---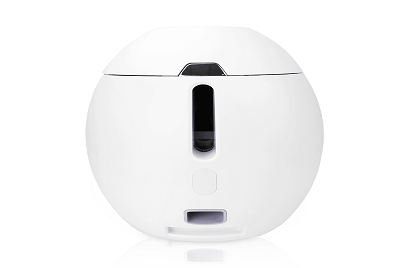 ---
Whether you own dogs, cats or other pets, smart technology is a great way to keep them happy and healthy. These pet tech gadgets can help you stay connected with them no matter where you are or what time of day it is.
Several innovative companies are coming up with products that help pet owners care for their pets remotely while away from home. They include smart wifi video cameras, automatic pet feeders, and more.
Temperature and Humidity Sensors
The temperature and humidity levels in your pet's house play an important role in their health and well-being. Having the right levels helps keep allergens at bay and reduces the risk of respiratory illnesses like asthma.
At Smart Pet House, we have a variety of temperature and humidity sensors for pets that are designed to monitor the conditions in their home. These sensors can alert you when the temperatures or humidity levels get out of range, so you can take action before your pet becomes ill or injured.
The Temp Stick WiFi Temperature and Humidity Sensor from Ideal Sciences is our top pick because it has a superior 1 year battery life and allows you to set triggers for temperature and humidity levels. It also lets you check in remotely and receive alerts by text or email when the conditions change.
Automatic Induction and Temperature Control
Pets need special care, and these days that means automating things like monitoring, lighting, and feeding. Smart home technology has made it easy to turn your entire pet house into an automated system.
It's a great way to improve your pet's quality of life and keep them safe. Using a smart thermostat, you can easily control the temperature in your pet's bedroom or playroom no matter where you are.
Similarly, an RV pet temperature monitor can alert you when your RV's air conditioner goes out during a hot day, so you can prevent a heat stroke from occurring. These devices also offer a range of other features, including notifications and data logging capabilities.
Infrared Sensors
A common way to monitor the temperature and humidity levels of a pet is through the use of infrared sensors. These devices can detect the heat coming from a pet and trigger an alarm or light when a temperature change is detected.
Infrared motion detectors use pyroelectric sensors to efficiently detect infrared radiation - the energy that emanates from lifeforms and objects. They are commonly found in security systems and can be programmable to activate and deactivate various functions.
They can also differentiate between humans and pets based on height by analyzing the heat difference. However, these devices can ignore animals that are too large to be perceived by their infrared sensors.
Two-Way Audio
Two-way audio is an important feature of smart pet products that enable pet owners to communicate with their furry companions. This technology allows users to talk with their pets through a camera that is connected to their smartphone.
A pet camera with two-way audio can also be used to monitor your pets while you are away from home, and it can send sound and motion alerts. These can be helpful in case your pet is barking, meowing, or otherwise disturbing the household.
There are many other smart devices available at Smart Pet House that will allow you to communicate with your pets while you are away from home. These include video cameras, automated feeding bowls, and more. They help keep your pets safe, healthy, and happy, even when you are not at home.
Voice Control
Voice control for home automation is becoming more and more popular with the rise of voice assistants like Siri and Alexa. With voice commands, you can switch on lights without having to open your smartphone or navigate the settings on a touch screen.
This is especially helpful if you have a smart pet house and need to keep your pets cool or warm. You can also use voice control to monitor your pet's temperature and humidity levels while you're away.
If you have a pet with a medical condition, it can be difficult to monitor their health while you're out of the house. New tech like activity monitors can be used to ensure your pet is getting enough exercise and avoiding health conditions.