---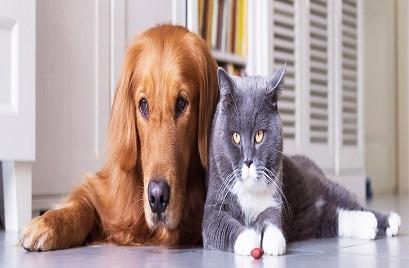 ---
A Chinese lawmaker's proposal to include the abandonment of pets in personal social credit records has gained a lot of support among both Chinese netizens and experts in animal protection. 

The proposal was put forward by Dai Junfeng, vice-chairman of the Islamic Association in Southwest China's Yunnan Province and also a deputy to the 13th National People's Congress. 

He proposed strengthening the management of the animals raised by home owners by supporting relevant research. In addition to improving the registration and approval system as well as the license system for pets, chip technology could also be introduced to include the pet owner's name, address and contact information when registering the pets. He also said that abandoning pets should be included in social credit records as a potential warning. 

The proposal gained a lot of support from Chinese netizens. The related hashtag has gained 110 million views on China's Twitter-like Sina Weibo as of Wednesday. 

Sun Quanhui, a scientist from World Animal Protection told the Global Times on Wednesday that he is in favor of the proposal as the animals cannot look after themselves, so clarifying the relevant responsibilities of the pet owners is significant.

He pointed out that the number of pet-owning households and pets in China has been increasing in recent years, and the social problems of pet abandonment, injury and abuse of stray animals have also been increasing. The management of pets requires the participation of multiple departments covering all aspects, including breeding, sales, registration, immunization, adoption and accountability.

According to a white paper report on China's Pet Industry in 2020, the number of pet cats reached 48.62 million in 2020, an increase of 10.2 percent from 44.12 million in 2019.

"Incorporating abandonment, abuse and other behavior into the credit investigation system is an innovative measure to strengthen pet management, which would help to reduce the number of stray animals," said Sun.

However, an expert at the China Animal Health and Food Safety Alliance who wished to remain anonymous, told the Global Times that the proposal ignores the interests of pet owners. 

"Most pet owners would not like to spend money on the chip as it would not bring them many benefits," he said, adding that in Beijing, only 10 to 20 percent pet owners go to the local Public Security Bureau for official registration. 

Beijing-based lawyer Shen Binti told the Global Times that China could take the lesson from other countries by building up some laws for the protection of pets. 

"I checked foreign animal protection regulations and found that although different countries have different measures for stray animals, the common premise is that pet owners cannot abandon animals at will. For example, in the UK, those who fail to meet the legal requirements for animal protection will be prosecuted," said Shen.