Smart Multi-Function Pet Purifier Deodorizer PA001
Features:
(1) New air control system
(2) Anion and ozonator
(3) 4xAA battery power system
(4) Smart working system
(5) One bottom to running
(6) Fragrance box(Replaceable)+ Ozone Generator Inside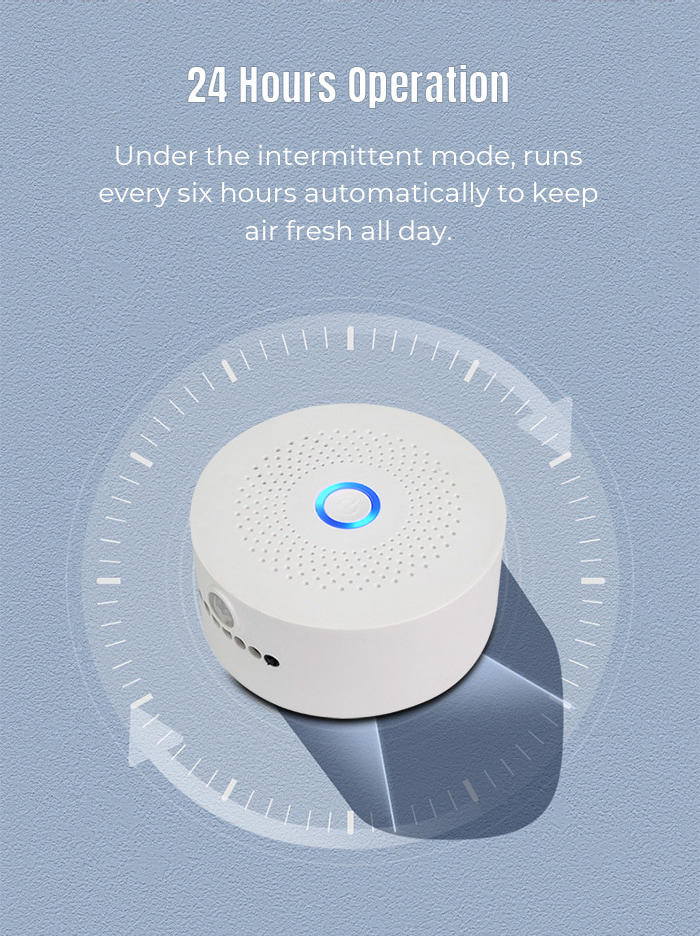 1、Three Alternative Working Modes:
(1) Remove odor automatically and less fragrance when pets enter the detection range, solves problem from the source.
(2) After pets left 8 seconds, release enough negative ions and fragrance to remove odor and sterilization.
(3) Under the intermittent mode, runs every six hours automatically to keep air fresh all day.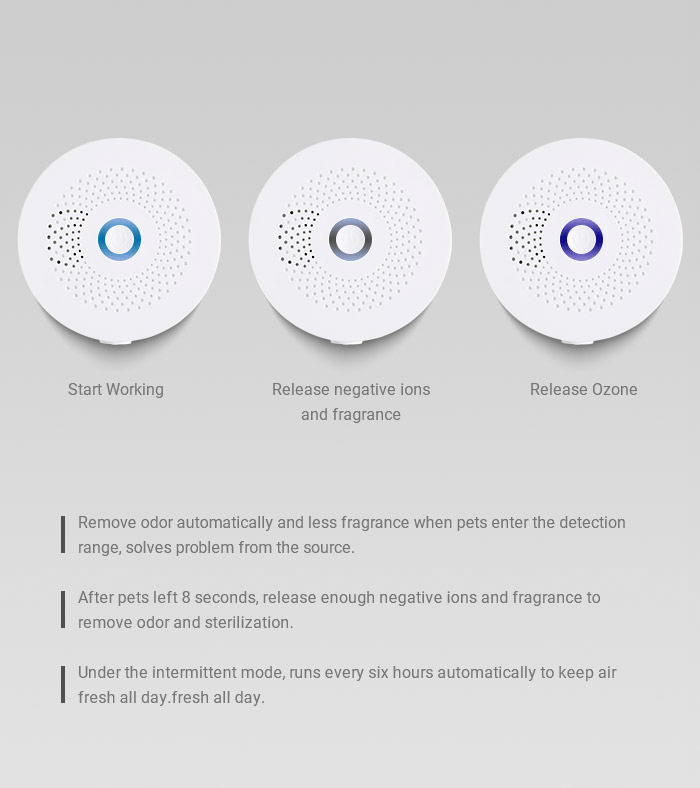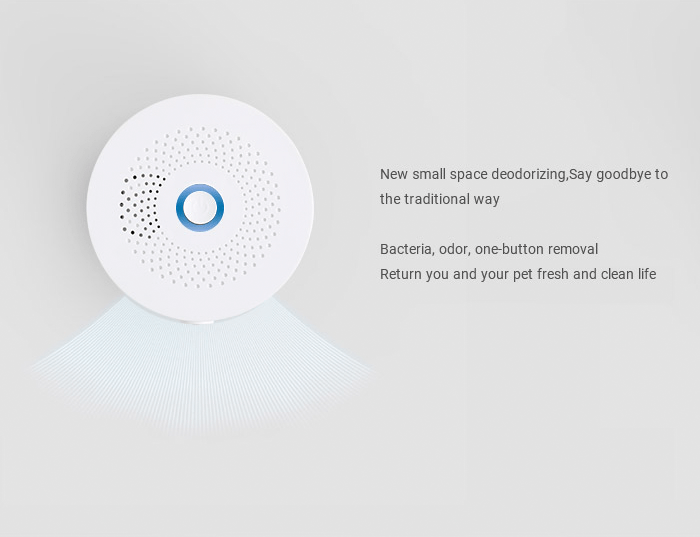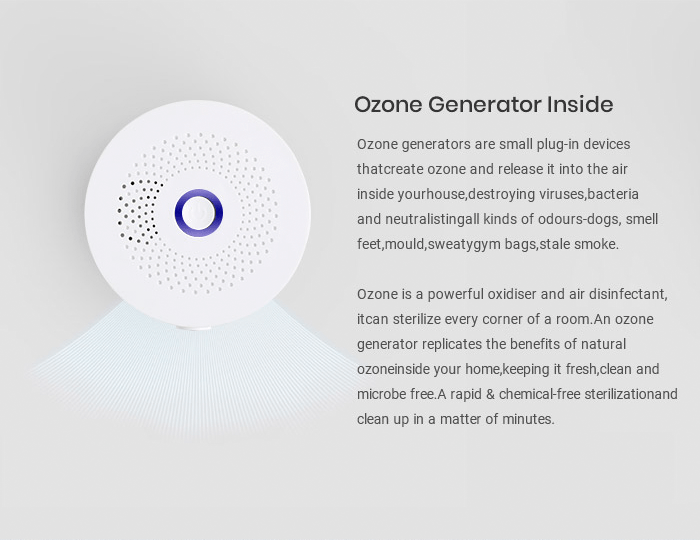 2、Ozone is a strong oxidant, and the sterilization process is a biochemical oxidation reaction The principle is as follows:
(1)、Ozone can oxidize and decompose the enzymes necessary for the internal glucose of bacteria to inactivate and die.
(2)、Directly interact with bacteria and viruses, destroy their organelles, DNA, and RNA, destroy the metabolism of bacteria and cause the death of bacteria.
(3)、Through the cell membrane tissue, invade into the cell, acting on the lipoprotein of the outer mold and the lipopolysaccharide inside, causing the bacteria to undergo permeability distortion and dissolve and die.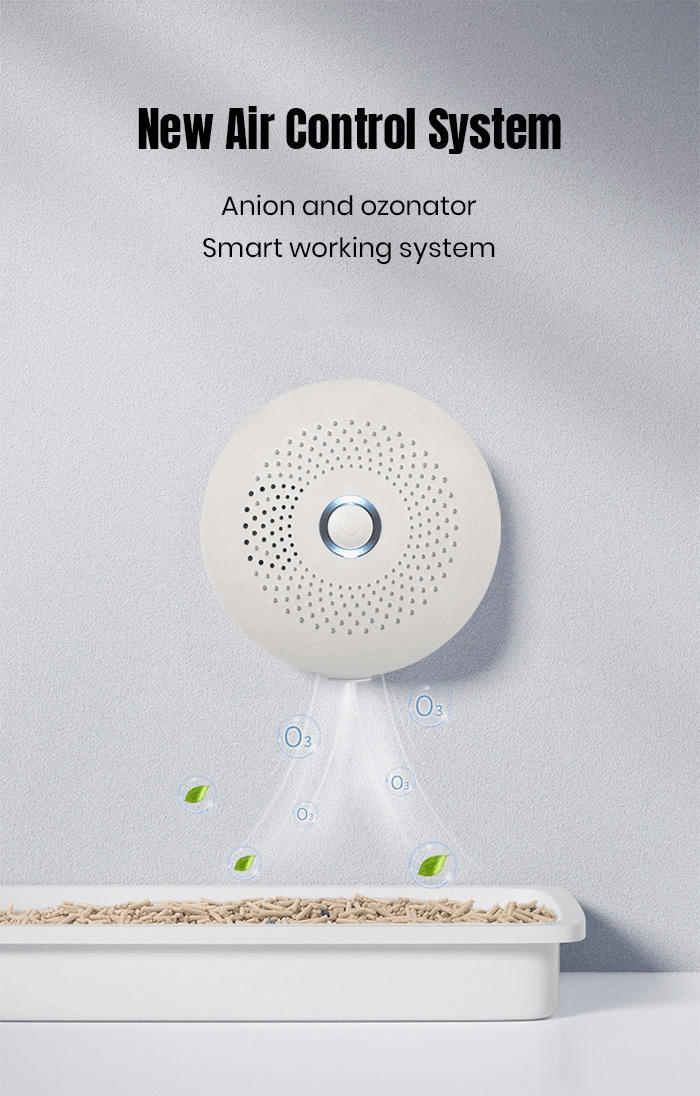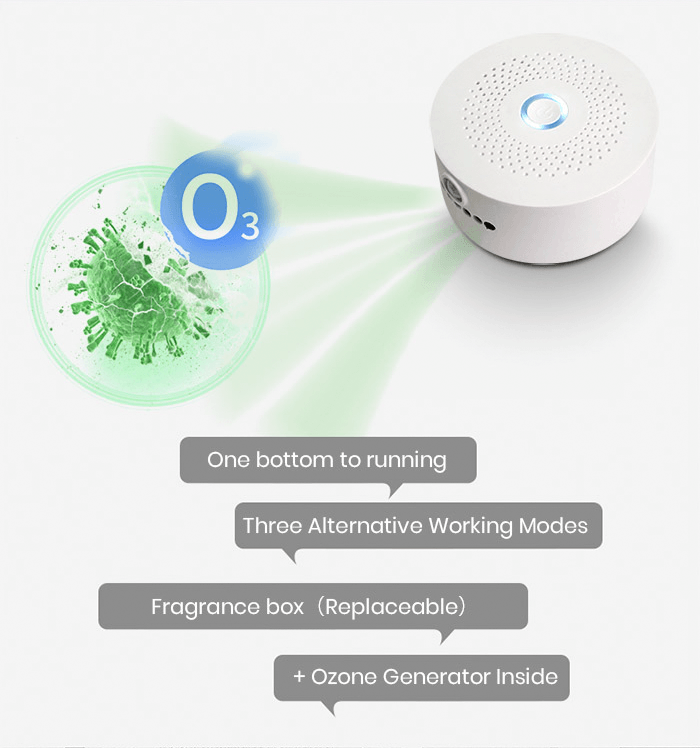 3、Innovative design:
Through the infrared sensor the smart taste cleaner can sense the time when the pet enters or leaves and actively spray the clean taste molecules so as to create a fresh and good living atmosphere for the pet and its owner.
Smart sensor Automatic release The infrared thermal response system with high sensitivity based on insect compound eye structure is embedded at the bottom, and there are no blind spots on multiple hexagonal sections covering the whole area. It is like an eye that can see day and night to accurately capture the time when a pet enters or leaves. So that the clean work can be timely and accurate, to solve the odor problem.