---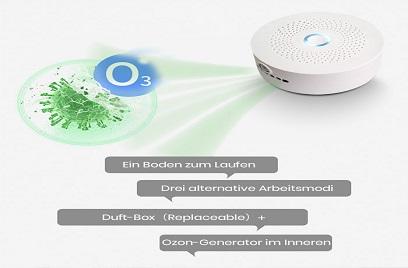 ---
The
air purifier
is mainly composed of a motor, a fan, an air filter and other systems. Its working principle is: the motor and fan in the machine circulate the indoor air, and the polluted air passes through the air filter in the machine to remove various pollutants. Or adsorption, some models of air purifiers will also install a negative ion generator at the air outlet (the high voltage in the negative ion generator generates DC negative high voltage during operation) to continuously ionize the air to produce a large number of negative ions, which are sent out by the micro fan The formation of negative ion airflow achieves the purpose of cleaning and purifying the air.
Purification principle of passive adsorption filter type (filter purification type)
The main principle of the passive air purifier is: the air is drawn into the machine with a fan, and the air is filtered through the built-in filter, which can filter dust, odor, toxic gas and kill some bacteria. The filter is mainly divided into: particulate filter and organic filter. The particulate filter is divided into coarse filter and fine particulate filter.
The quality of the fan and filter of this type of product determines the air purification effect, and the location of the machine and the indoor layout will also affect the purification effect.
Active purification principle (no filter type)
The fundamental difference between the principle of active air purifier and passive air purification principle is that active air purifiers get rid of the restrictions of fans and filters, instead of passively waiting for indoor air to be drawn into the purifier for filtering and purification. Instead, it effectively and actively releases purification and sterilization factors into the air, and through the characteristic of air diffusion, it reaches all corners of the room to purify the air without dead ends.
The technologies for purifying and sterilizing factors on the market mainly include silver ion technology, negative ion technology, low-temperature plasma technology, photocatalyst technology and plasmacluster ion technology, etc. The biggest defect of this type of product is the problem of excessive ozone emission.
Double purification (active purification + passive purification)
This kind of purifier actually combines passive purification technology with active purification technology.